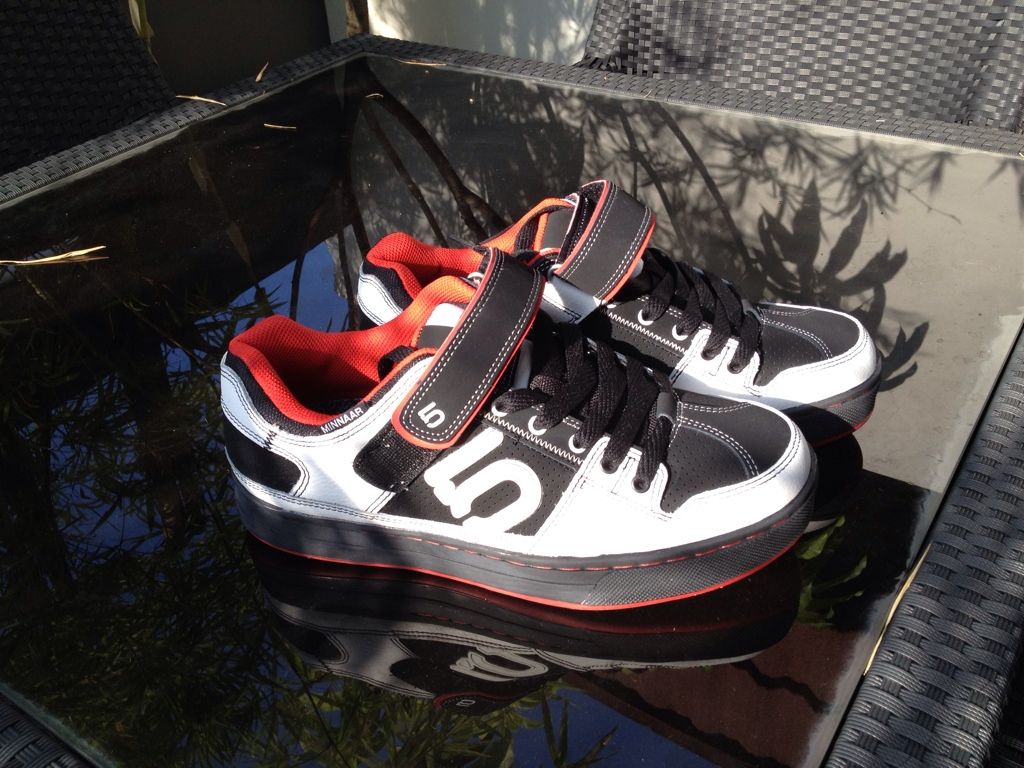 Was in Hong Kong last week for a study trip and ended up buying a Five Ten Minnaar SPD MTB shoes at the Alphine store at Mong Kok. Could not resist the sale, 30% off the already good listed price. The recommended retail price was S$219, and CRC was selling at S$154 after discount. I bought it in Hong Kong for about S$100 after rate conversion!
My first impression of Minnaar Five Ten, it is heavier than my Danny Macaskill Five Ten. The sole of Minnaar is solidly rigid, compared to the more flexible version of my Danny. The construction is very refined and detailed, which gives me a perception of utmost quality money get buy. The fit is perfect, as if it was customized for my feet. One important factor to consider is the stitched sole compared to the glue version. Never buy the glue version of Five Ten shoe as it will peel off overtime, especially in Singapore tropical climate.
I am used to clipless pedal on road and XC bikes. Not too sure about clipless platform on my Nomad. Did a test ride on BT on the flat without the clipless, surprisingly the grip was as good as my Danny, if not better! The rigidity of the sole has it pros and cons: pedaling efficiency has improved significantly but ability to 'hook' up the bike (without clipless) while hopping is not as good as Danny Macaskill. Bombing down rocky terrain was a breeze even without the clipless, the shoe stick like glue on the flat!
Next on the list will be crank brothers clipless or Shimano SPD. My experience with Shimano SPD on trail ride was quite disappointing, due to the tendency of unlock on rocky terrain. Will give crank brother clipless a shot...