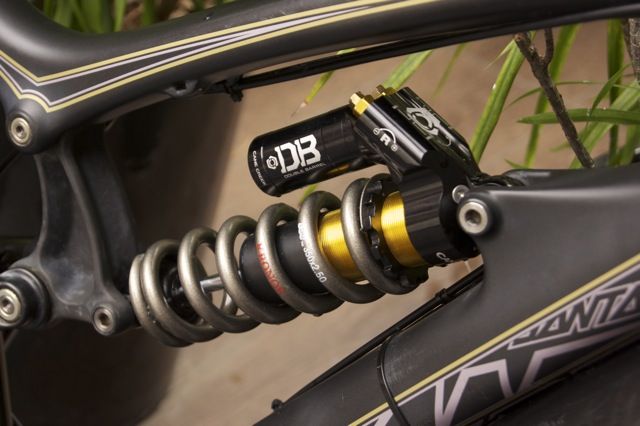 Should I concede or should I celebrate? Almost loss hope of owning the CCDB coil...justify myself to get an alternative after totally disappointed with the LBS. Fortunately or unfortunately, I came across
AEBike.com
while googling for shock, which happened to sell CCDB coil at a good price. After factor in the exchange rate, shipping charge and GST, the nett price from AEBike.com is still approximately 6% cheaper than LBS. Besides, AEBike.com took 2 weeks (International shipping) to deliver while LBS takes at least 6 weeks to deliver. To make thing worse, the LBS was unable to commit stock arrival. The LBS not even bother to contact me if stock arrive, the shop owner asked me to lookout for their Facebook for stock arrival. This is the kind of service we get from LBS. I will be a fool not to buy from online bike shop. After all, what do I have to lose since there is no service to talk about. Long live free market! the most efficient way to trade...
Not all LBS are bad, one good example is
DSP rep
in Singapore who deliver
DSP Krono
ti-spring to my house. His service is exceptional: fast delivery...personal delivery... free installation ...and ensured you test ride and happy with the product!
It is difficult to understand why would someone spend 40% of the price of a CCDB on a titanium spring? To be honest, what is the point of getting the best carbon frame without getting the best shock? Then again, what is the point of getting the best shock without getting the best spring? The logic seems to be endless but it is very true (ok, I am trying to justify my decision). To me, weight saver is the least priority to get ti-spring. The most important reason is better responsiveness and consistency. The next important reason is the awesomely sexy look, which is an art piece in its own right. Weight saving comes last, after all I would not have replaced by air shock if weight is top of my concern.
With the Nomad carbon and CCDB coil combo, no longer I have the excuse not to be the fastest on local trails. Couldn't wait to ride my new setup! Tuning of CCDB will be done on trail, will write a more detail analysis after the ride...